About Mother Care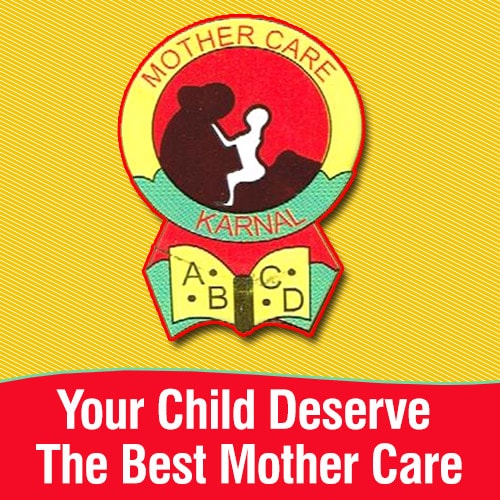 About Us
At Mother Care, we offer a safe and secure place for your child. We have designed an inclusive curriculum taking the best from various teaching philosophies for the overall development of your child, Also covered spoken English, Environment, (general knowledge & science), Art & Craft, Drama, Music & Song, etc. All this ensures that your child fares well in any school he later joins.
The classrooms are designed to accommodate 20 students with a qualified teacher and one junior teacher so that each individual student is given personal attention in his or her development during the stay in the school. The building is proposed to occupy 40% of the plot and the balance 60% is utilized as a play area. The play area has most modern play equipment and has its own swimming pool with a filtration plant and a small auditorium for the children and a gymnasium.
The team at Mother Care comprises of a group of experienced and passionate early childhood practitioners in all areas of child development, working hard to ensure that the stronger the start, the greater the finish, for every child.
Director's Message
When You're Ready To Take The Next Step For Your Child…
Choose Mother Care
Because Your Child Deserves The Best
Why Mother Care?
Fun Friendly School
A.C.
Kids Gym
Trampoline
Smart Classes
Audio, Visual View
Innovative Toys, Picnics
Fun Station (Indoor and outdoor)
Role Play Equipment (Doll House, Jungle Theater, Etc.)
Salient Feature
Located In The Heart Of City
Kids Friendly Washrooms
Attractive Learning Stations
Individual Caretaker For Each Class
Admission Open For
| | |
| --- | --- |
| Creche | 10 Month to 2 Years |
| Play Group | 1.6 years Onward |
| Nursery | 2-3 Years |
| L.K.G | 3-4 Years |
Learning Friendly School
Learning Motor Skills (Gross & Fine)
Learning English Language & Vocabulary
Learning Through Montessori Equipment
Learning Through Smart Class
Learning Stage Exposure
Conduct Field Visit & Excursions
Learning Social Etiquettes & Manner Learning
Through Celebrating Various Festival (National And International)
Parents Friendly School
Parent's Friendly school approachable and safe premises easy connectivity through social media (whats app-classwise group and Facebook School's page) interaction with teachers through open house lesson instruction plan for transparency health check-ups by a pediatrician.
Infrastructure
Audi Room
Ball-Pool
Doll-House
A.C. Classrooms
10-15 Teacher Student Ratio
Mini Zoo
Birthday Corner
Smart Class
Qualified Staff
Play Zone Area
Trampoline
100% safe-secure with Camera
No Admission Fees For Students Till August…
FAQ'S
Q: What classes do we have?
A: At Mother Care We Offer:
Creche
Play Group
Pre-Nursery
Nursery
L.K.G
Q: What is the quality of the teachers at your school?
A: We have trained experienced staff. Each staff has a Loving and Caring approach towards everything that is done at Mother Care. Our staff is qualified, experienced and attitude towards learning and the learners.
Q: What is the teacher-child ratio?
A: To ensure best possible learning in the classroom we have 1:10 for Preschool and 1:15 for Kindergarten.
Q: What is the intake age of the children?
A: 1 yr-2½ for the Playgroup, 2 ½-3 yr for Pre-Nursery, 3yr-4yr for Nursery, 4yr-5yr for KG.
Q: Is transport facility available?
A: Yes we have transport facility.
Q: What is the timing for the school?
A: Our timings are:
Summer: – 9:00 am to 12:30 pm
Winter: – 10:00 am to 1:30 pm
Creche: – 09:00 am to 5:30 pm
Q: Where can I find the information about the fee structure?
A: At your nearest Mother Care Creche and Nursery School.
Q: What are the languages taught in the school?
A: The medium of instruction is English and local language/Hindi is introduced.
Q: Does the school admit Children mid-year?
A: Yes, however only for Playgroup and Pre Nursery.
Q: Do you have a separate uniform for summer and winter?
A: There are separate uniforms for summer and winters. Both the uniforms are available at our school at an extra cost.
Q: What is the process of enrollment at Mother Care Pre School?
A: Visit our Mother Care School and fill up an admission form.
Contact Details
Mrs. Sneh Sawhney
Old Jarnailly Kothi, Behind Main Partap Public School, Near Dr. Parveen Garg Hospital
Listing Details
Listing Views: 56900
Membership: Advanced
Member Since: April 12, 2016