About Shri Ram Global School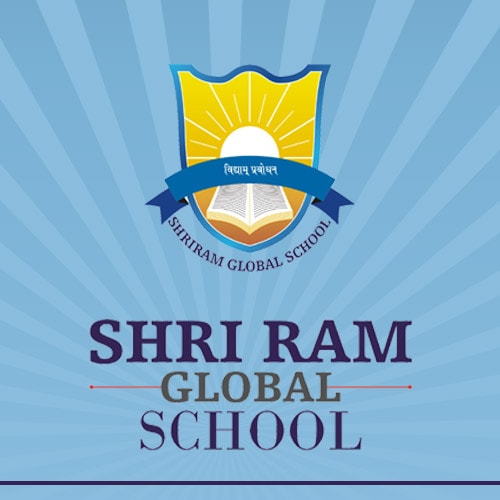 About Us
Welcome to Shri Ram Global School.
The Shri Ram Global School has been founded by the Shri Ram Education Trust, adding a whole new dimension to the renowned Shri Ram legacy in education.
Shri Ram Global School is not only a school but an experience which children and parents identify as their own.
Here they will have the first experience in the process of learning with joy, becoming confident of themselves and considerate of others by knowing themselves as an individual, understanding by exploring, discovering and reinventing.
Thus Shri Ram Global School sets forth the way for each child to develop his/ her unique potential, foster child to become a successful citizen, soaring high in tomorrow's world.
The school emphasizes a constructive relationship between the parents to teachers as an important factor contributing to child's success.
Sehwag Cricket Academy
Shri Ram Global School Presents First Time in Karnal Sehwag Cricket Academy.
The foundation of the Sehwag Cricket Academy was laid by Virender Sehwag with the sole aim of providing quality cricket training, world-class cricketing infrastructure, an opportunity to learn from experts in the field of cricket through a fun and innovative environment
It was Virender Sehwag's dream to give back to the Cricket community what he learned for so many years through his single-minded dedication. And, that's how Sehwag Cricket Academy was envisioned in 2011.
The Academy, with its state-of-the-art facilities and renowned coaches, promise to provide quality training to budding cricketers world-over. Through our structured coaching programs, regular matches & tournaments and advisory sessions with experts, young talents are chiseled to become skilled cricketers.
Founder & Followers
Sir Shri Ram
Lala Shri Ram was born on April 27, 1884. The first son of Madan Mohan Lal and Chando Devi, Lala Shri Ram got most of his early education from a Municipal Primary School in Bazaar Sita Ram. He matriculated in March 1900 and later got himself enrolled for the Intermediate Arts course at Hindu College. In 1909, when he joined DCM, Lala Shri Ram was 25 years old.
Our Visionaries
MR. VIVEK BHARAT RAM, the youngest of the three sons of Dr. Bharat Ram, holds a B.S. Industrial Engineering degree from the University of Michigan, Ann Arbor, Michigan, USA. He became the Chairman and Senior Managing Director of DCM Benetton India Ltd and Chairman of Shriram Global Enterprises Ltd. Currently, he is the Chairman of Shri Ram New Horizons Limited and Shri Ram Education Trust.
Our Vision & Mission
To become a comprehensive education center with a reputation for excellence in academics, career development and co-curricular programmes, which will act as a model of creative and innovative solutions that meet the changing emotional, physical and educational needs of the students.
Admission Procedure
1. Application form for admission to Shri Ram Centennial Pre-School can be availed from school premises on payment of Rs._____.
2. Forms duly completed should be deposited as early as possible to avoid clustering. Interaction with parents will be based on first come first served basis.
3. List of applicants shortlisted for personal interaction will be informed within two days.
4. Duly filled in Application form is to be submitted along with the following documents.
• Attested copy of child's birth certificate
• Parent's residence proof
• 4 passport size photographs of the child
5. All communication between applicants and the school will be made through the notice displayed at the school campus, through the website or through telephonic intimation.
6. The complete form is verified by the school and an interaction will be scheduled with the principal.
7. The date of interaction will be conveyed.
8. Parents of selected children will be informed within two working days of the interaction.
9. The applicants are required to deposit the fees within three working days of the intimation.
10. The Management reserves all right with respect to accepting/ rejecting the application form.
11. 15% of the total seats shall remain reserved for the management and be filled at the sole discretion of the management. Can send your details through the website and the school will inform you at the time of initiation of the admission process.
Facilities
Transport
Transportation facilities are available for students residing in the city. Drivers and conductors have sole responsibility for their respective routes and they are passionately committed to ensuring the safety of the children entrusted to their care.
Laboratory
The School has well-equipped laboratories for Physics, Chemistry, and Biology. Students are encouraged to use these laboratories to learn through experiments. Every year latest instruments, specimens, charts etc. are purchased for these laboratories.
Library
We have a well-equipped library and reading room. The library consists of 5000 books catering to the needs of the students and the staff. Every week a separate period has been allotted for the all the classes to develop the reading habit among the students.
E-learning
E-learning ensures flexibility and efficacy whereas face to face learning environment provides the social interaction which is otherwise known as online and traditional instruction or blended learning. E-teaching technology improves students learning where faculty members associated with e-learning methods can teach more effectively.
Sports and Games
Physical Education forms an integral part of the school curriculum. It puts the child firmly on the track of physical and mental growth. Training in indoor and outdoor sports is in the hands of highly qualified coaches, known for their professionalism. Swimming, Billiards Gymnasium, Cricket, Hockey, Football, Athletics, Horse riding, Taekwondo Etc.
Computer Lab
The School has computer laboratories with computers in lab accessible to students. The school is equipped with a dedicated broadband Internet connection for enterprising students get a chance to be familiar with the Internet. They do comprehensive research for their projects and presentations.
Services Available
CBSE Affiliated Schools
Cricket Coaching Classes
Preschool
Contact Details
Sandeep Kakkar
Listing Details
Listing Views: 67663
Membership: Advanced
Member Since: January 17, 2017