About Sky Education Society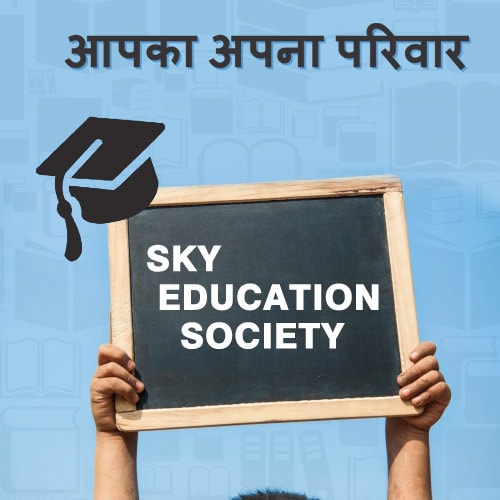 Sky education society is an (NGO) in karnal (india). The primary concern for establishing this society was to create awareness among the mass people particularly people belonging to minority communities for promoting of quality education among the mass people.
Aim & Objective
To work for spreading the light of proper and quality education among the mass people particularly among the people belonging to educationally backward classes/communities.
To work for the promotion of female education.
To work for cultural development and to preserve cultural heritage.
To make a common platform for high educated people to facilitate exchange of views and thoughts through mutual cooperation.
To bridge the gap between the elite and the common people and to develop the sense of oneness.
To encourage cultivation of literature and to provide facilities for its promotion
To guide unemployed youths to get employment.
To establish research centre(s) for the promotion of Humanities, Science and General education.
To work for promotion of communal harmony and national integration.
To encourage students and youths for achieving excellence in their respective discipline.
Services Available
Contact Details
Mohan Munjal, Nitin Goel, Surender Pal Singh
Business Hours
Monday
10:00 AM - 06:00 PM
Tuesday
10:00 AM - 06:00 PM
Wednesday
10:00 AM - 06:00 PM
Thursday
10:00 AM - 06:00 PM
Friday
10:00 AM - 06:00 PM
Saturday
10:00 AM - 06:00 PM
Sunday
Closed
Listing Details
Listing Views: 76330
Membership: Advanced
Member Since: August 21, 2015